There is no perfect visit to Tel Aviv without a jump to Sarona. Jump we said? It will not really go short for you because in Sharona you will find a lot to do.
But first of all – food.
Just like in Europe, under one roof of the indoor market you will find restaurants with food of a standard, quality and freshness that you will not find anywhere else in the country. If these are sea fish that only came up from the sea this morning and if these are sirloin skewers made by a butcher. So are the chunky and delicious chips, the good wines the beers and what not. As we said – a paradise for gluttons.
After you have been satisfied and also received inspiration and even a new understanding of everything related to food, you will be able to equip yourself with all the goodness of the land in order to start applying it at home as well.
What do you buy in Sharona?
So what do you buy in Sharona? The right question is what not to buy in Sharona ….
The best Israeli agricultural produce awaits you here on the stalls. Over a hundred different types and varieties of fruits and vegetables.
French cheese delicacies of unrecognized quality.
Premium butchers where you can buy good, fresh chunks. An amazing fish shop in the west and a spice shop full of aromas and aroma in the east. In the center you have the 'East and West'. In short an experience of smells, tastes, colors and a lot of passion for food.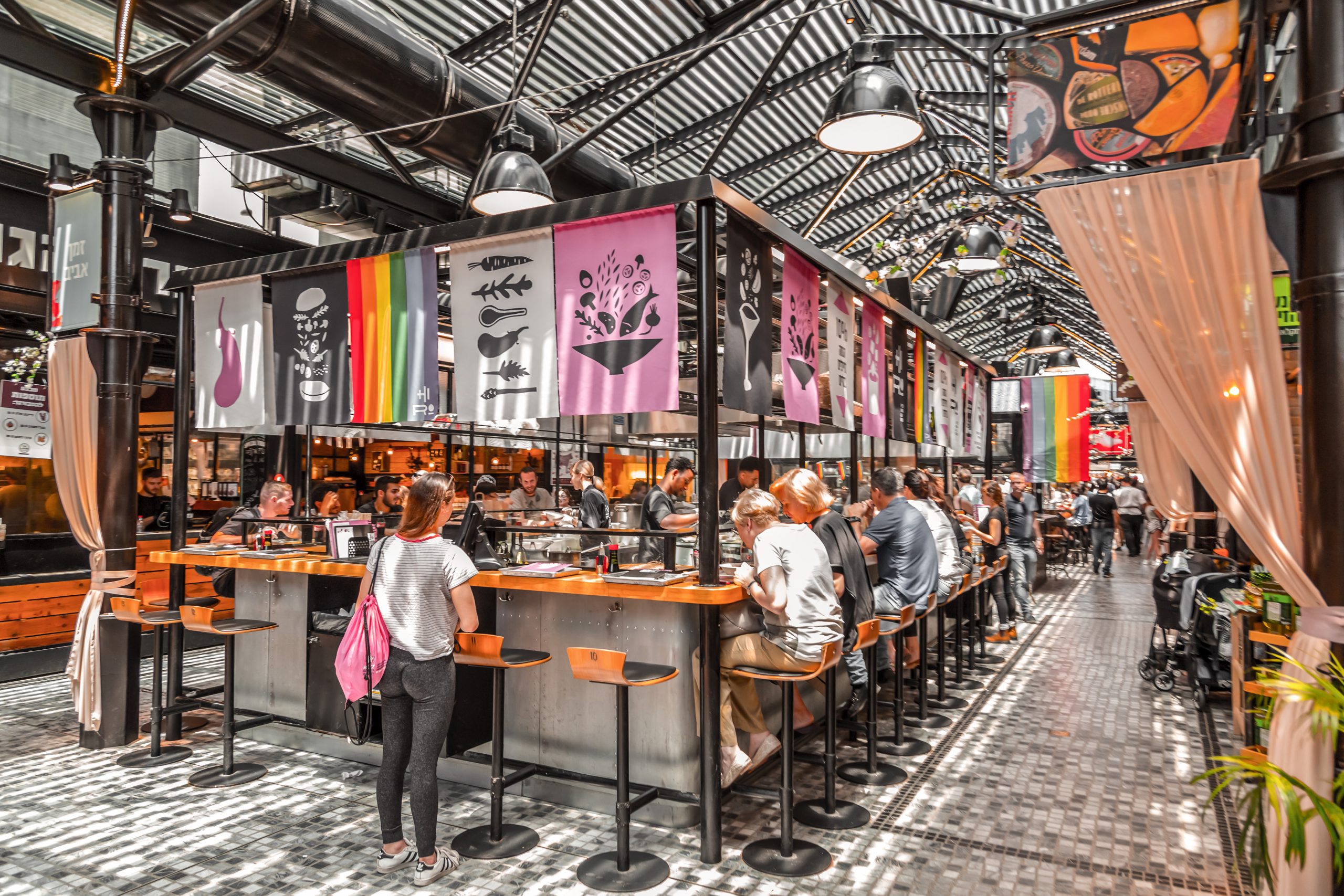 Flow with the wine
Apart from food there is also drinking. That's part of the whole story. In Sharona you will find 400 types of wines, cocktails and beers from the country. If you are not really into alcohol, you will also find fresh juices and even over a hundred types of tea.
In short, you understand. A visit to Sharona should start on an empty stomach because it is a pity not to enjoy all the rare and delicious abundance. The visit will end for him with baskets full of all goodies.
A glutton's paradise, have we already said?